A lightweight non-combustible option, with great thermal qualities increasing the performance of the fire.
FCS West Supplies specialises in the machining and colouring of high temperature boards to specific requirements, creating various reeded, rustic and brick effects. All liners can be painted in any desired colour, many hand finished giving an authentic look to suit any model of fire.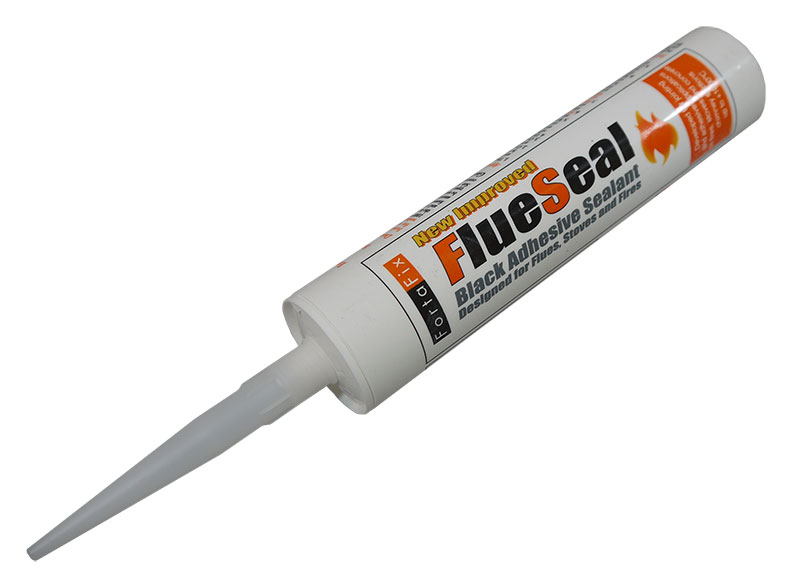 HT FlueSeal
Specifically designed for use on all types of flues e.g. stainless steel, vitreous enamel coated, ceramic, concrete & pumice block, etc. a highly cohesive product that is smooth and easy to apply and withstands +1000°C Economical in cost and application. Available in Black colour. Packaged – 300ml.
Flexseal
For use where a flexible bond is required together with high temperature resistance up to 300°C. Particularly suitable for joining materials of different thermal expansion characteristics, ideal for fixing fibre rope to stove doors. Available in Black, White to 300°C. Packaged – 300ml, 80ml Cartridge.
Ceramix TC Caulking & Tile Cement
Technical performance established during 20+ years of industry use. Formulated from high purity ceramic oxides, Ceramix TC forms a strong and high temperature resistant, rigid bond to +1250°C. Non-combustible, fire resistant, non-fuming. Available in Black or White colour. Packaged – 300ml Cartridge, 5Kg, 25Kg.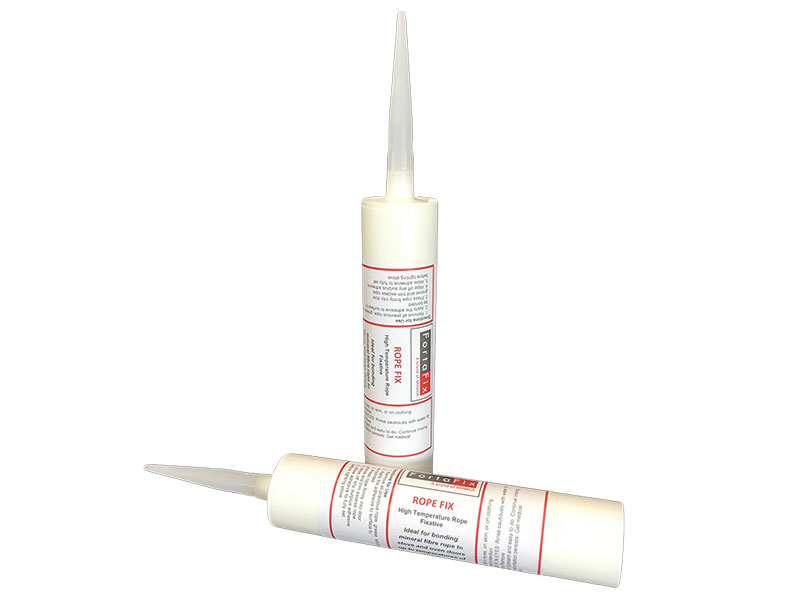 Rope Fix
High temperature rope fixative ideal for bonding fibre rope to stove and oven doors. Available in black, withstands +800°C.
Formulated to produce an extra strong adhesive bond to withstand heat up to 1400°C.
Used on stoves, ovens, cooking and heating appliances, flues and brickwork.