Having a team of fully trained and experienced engineers available on 24-hr callout, 365 days a year allows us to offer an installation service which is reliable, efficient and minimises the amount of time your kiln or furnace is inoperable.

For over 3 decades FCS have been installing high quality kiln and furnace linings in places as far reaching as Russia, South America, Australia, South Africa, the USA and China. FCS are recognised by many to be market leaders and set standards for the rest to follow.
FCS are able to supply skilled labour to cover all refractory installation requirements from minor repairs to complete linings.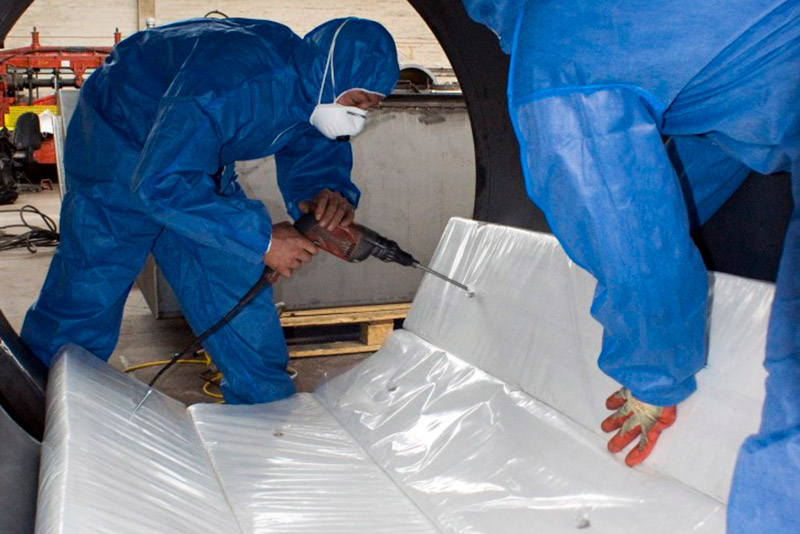 Whether you require a linear lining or a more modern modular lining FCS skilled engineers will be able to complete the project to a high standard. Our teams are able to install and weld any required retention fixings for a linear lining and then install the lining to get your unit back into production.
Modular systems range from 1260 grade to 1600 grade linings depending of the specification of the furnace/kiln/unit. The modular system would be installed on site or for movable panels at our facilities in Cannock and Sheffield using various fixing methods including pre-welded studs, internal stud-welding or Tek screw fixings.
We would recommend that once the linings have been installed that our KC2000 coating is applied to protect and increase the lifespan of the lining.
FCS offers a comprehensive service for the installation of refractory materials in all their forms. Our skilled engineers are able to install insulation and dense castables using either the casting or gunning methods.
Refractory brickwork of both insulation and dense refractory bricks would be completed by our highly experienced refractory bricklayers who have completed many installations to high specifications in a professional manner. Our teams regularly install brickwork on rotary kilns, brick crowns, forge furnace jambs and arches to a high standard of workmanship.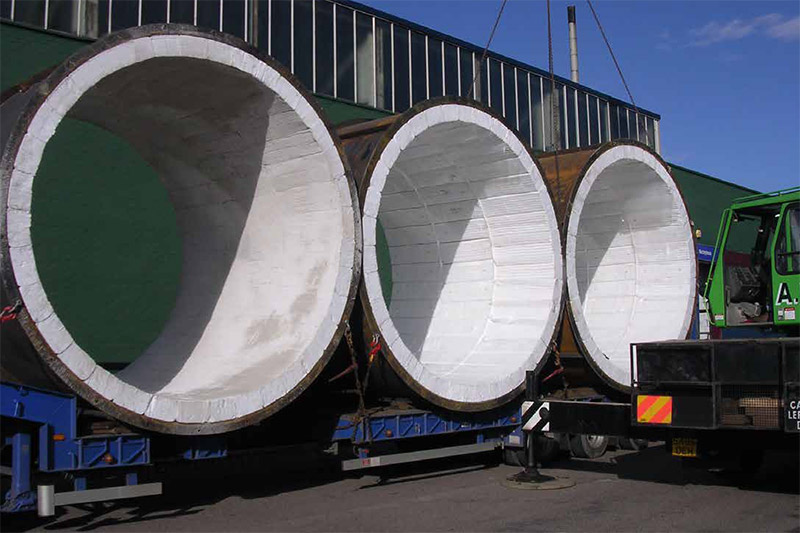 FCS has a fabrication shop and produces roof panels, door fabrications and furnace casings to technical drawings. We also repair steelwork on site and produce bespoke steelwork to meet our customer requirements.
MOULD MANUFACTURE AND JOINERY
FCS manufacture moulds for our pre-cast facilities and have a joinery team that are able to tailor make mould and shuttering formers for any installation. These are manufactured with an understanding of the materials that they are going to support and the relevant force that the refractory materials will place upon the supporting frame work.
FCS offer a free, no obligation Site Survey. If you have a concern or a problem with your existing kiln or furnace we would be happy to send a fully trained engineer to site to discuss the matter with you.