Vermiculite – Skamolex golD
A strong, non-combustible board with a low thermal conductivity is the ideal choice for lining woodburning stoves. Skamolex Gold has a high thermal resistance preventing cracking when exposed to high temperatures.
The vermiculite insulates the stove and increases combustion temperature, providing a cleaner burning process and a more efficient use of wood, increasing the overall   performance of the stove.
The Vermiculite is available in standard boards which can be CNC machined with any pattern to suit specific applications, stoves or gas fires. It has been developed to provide a clean and sharp finish to any part eliminating crumbling edges. These can be supplied natural or stained black with a paint specifically developed for this product.
Vermiculite is also available in various design panels offering a heat resistant material as a chamber lining together with a decorative finish.
Another great advantage of Vermiculite board is that it is very easy to cut and handle as well as being quick and simple to install.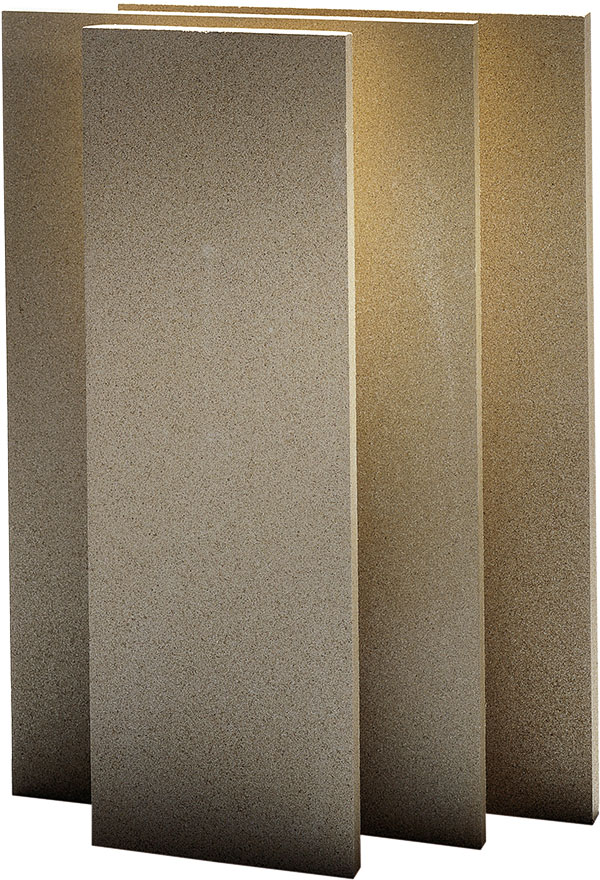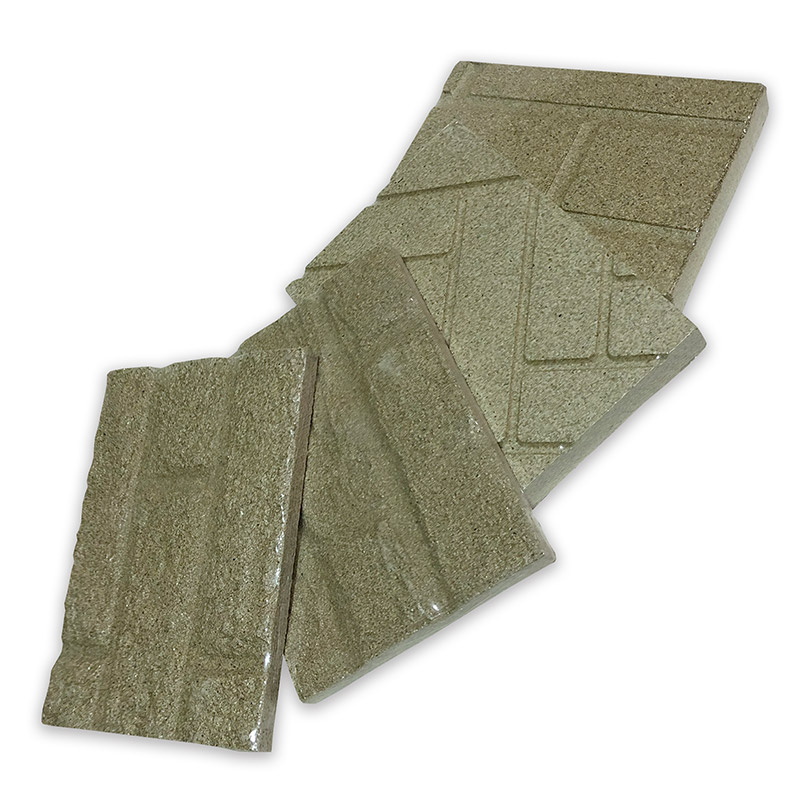 The complete system for fireplace encolosures.
An innovative technical insulation system for your fireplace enclosure. SkamoEnclosure Board is a lightweight and fireproof board that simplifies the construction of a fireplace enclosure.
It provides retailers and installers with a fast and simple system reducing labour and costs.
SkamoEnclosure system comes complete with all the necessary components:
SkamoEnclosure Structural Plaster
SkamoEnclosure Smooth Plaster
SkamoEnclosure Corner
SkamoEnclosure Primer
SkamoEnclosure Glue